Year 2 - 2016/2017
Dragonflies and Smarties
Please click here to see our Welcome to Year 2 presentation slides.
Please click here for our Reading and Spellings leaflet.
24th April
The Dragonflies, Mrs Eddy, Miss Richards and Mrs Clargo would all like to say a HUGE thank you to everyone that came to our coffee and cake afternoon. We raised a whopping £275 for our class camera.
We fully appreciate all of the help and support that everyone gave us on Friday and for the generous donations.
We could not have raised that much money without you!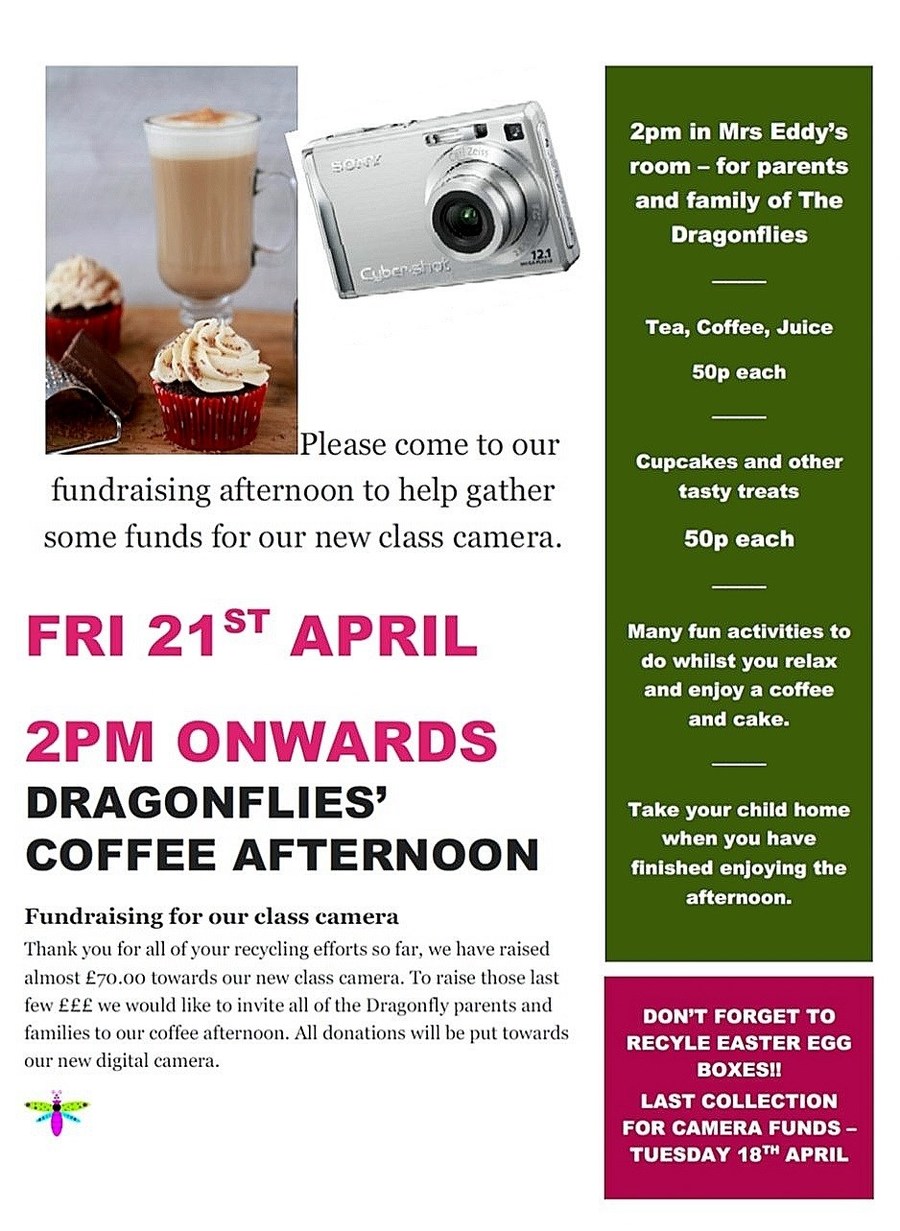 20th March
On Monday 20th March, Year 2 had a very special visitor. Neil Armstrong (Adrian Chapman) came to talk to us about his life and what it was like to be the first man on the moon. He entered our classrooms to dramatic music and then showed the children a slide show of photos and videos, all linked with the moon landing. We did activities such as make your own water bottle rocket, ordering pictures on a timeline and even a quiz!!
10th March
Year 2 in PE have been doing a unit on Dance. The Dragonflies have been working on some movements linked with their Space topic. We chose three themes: rockets, astronauts and planets. The children made up their own routines and this video is our final Dance put together.


2nd February
This is Jenson's lovely follow up work after our trip to the zoo.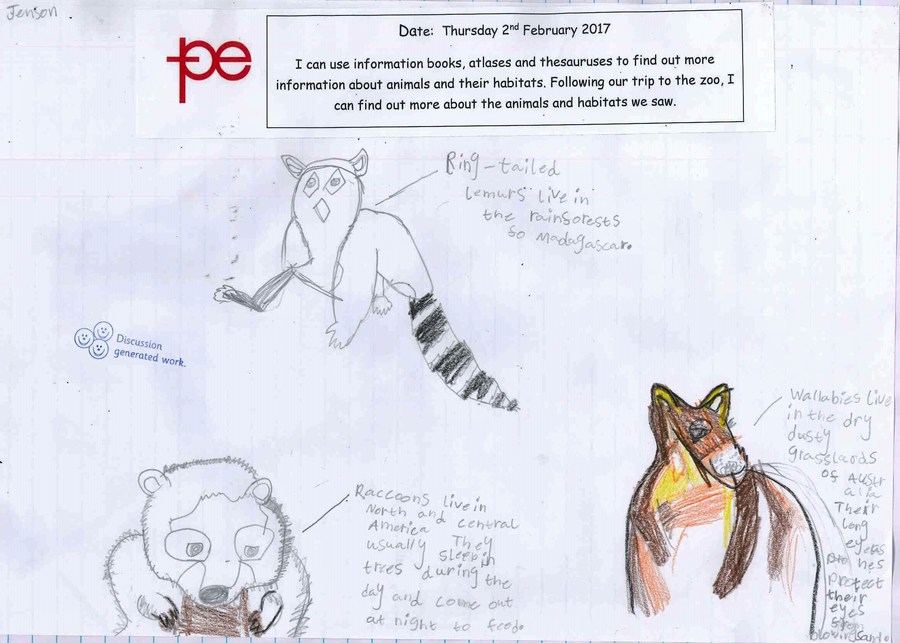 30th January
Today we celebrated the Chinese New Year. We made decorations for the hall and had Chinese food for lunch. It is the Year of the Rooster, so we dressed up as chickens and roosters, or in red, gold and Chinese clothing. Year 2 pupils made the window hanging of the rooster.
8th December
In year 2 we have been learning about acrostic poems in Literacy. Click on the following names to take a look at some of our work. We have included some adjectives and alliteration.
7th December
Mrs Dyer and Mrs Eddy would like to say a huge well done to all of the Yr2 children for the hard work they have put into the play 'The Grumpy Sheep'.
The children have put massive effort into learning their lines and practicing the songs. We are very proud of them all.
We hope that everyone who comes to see our play enjoys it as much as we do!
10th November
The Dragonflies would like to say a massive "thank you" to Mr and Mrs Cockitt for their generous donation of books. We have labelled them all up and now have some much more exciting choices in the book corner for the children to choose and take home. We are very grateful that you thought of us! THANK YOU!!
19th October
On Wednesday 19th October the Year 2 children had a special visit. Samuel Pepys was sitting in our classrooms when we got back from play. He was writing his diary, eating cheese and drinking wine.
Samuel asked lots of questions about the Great Fire of London, which the children all know about!
He was very impressed with their knowledge. He gave us each a quill and some old fashioned writing to practice and copy. We then had a few children dig up his cheese from the garden. A superb day!
18th October
We had our Great Fire of London today...Mr Pennell set the children's boxes alight and we watched them burn!
The children were all very excited.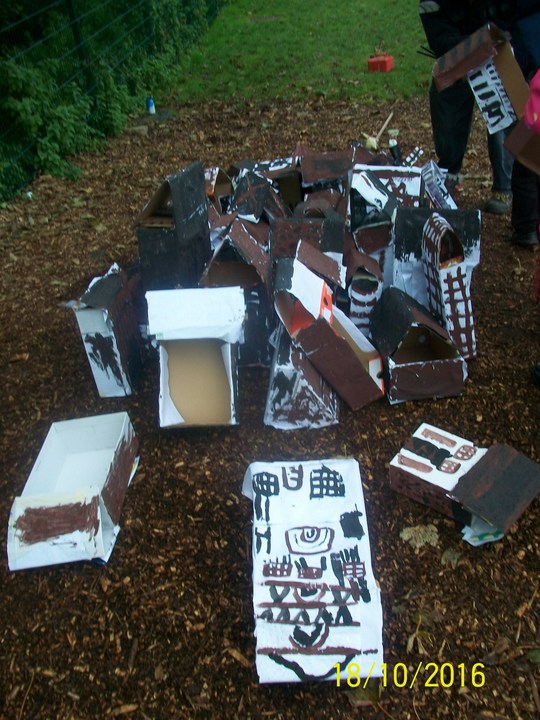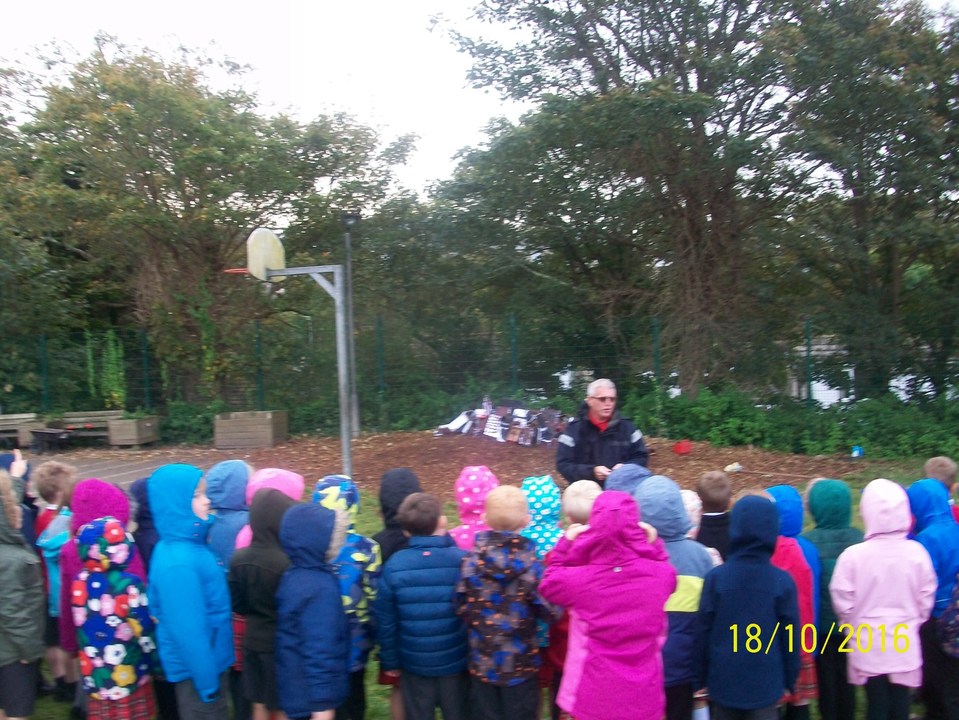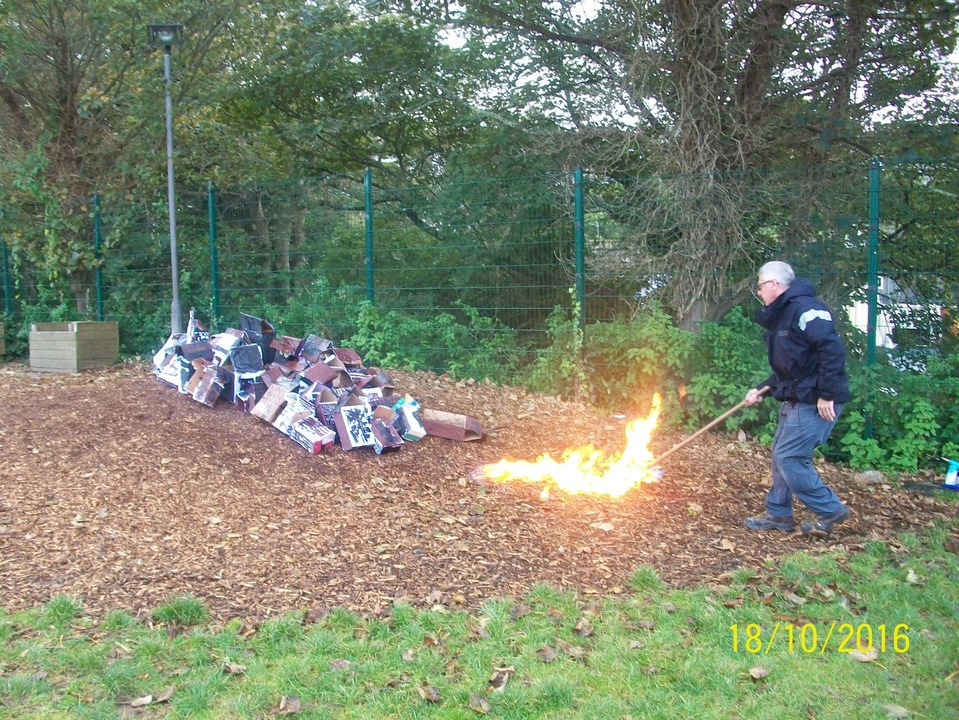 12th October
The children in Year 2 went to the cooking chalet on Wednesday and they made some yummy "Pudding Lane biscuits". we followed a recipe from William's Great Fire of London book and found out about how to weigh the ingredients.
The children worked excellently in teams to make their dough and shape the biscuits. We took one home each and everyone was very pleased!
23rd September
The Dragonflies have a lovely new outdoor book corner developed by Mrs Eddy. Here are a couple of lovely pictures of the girls enjoying an afternoon read in the sunshine.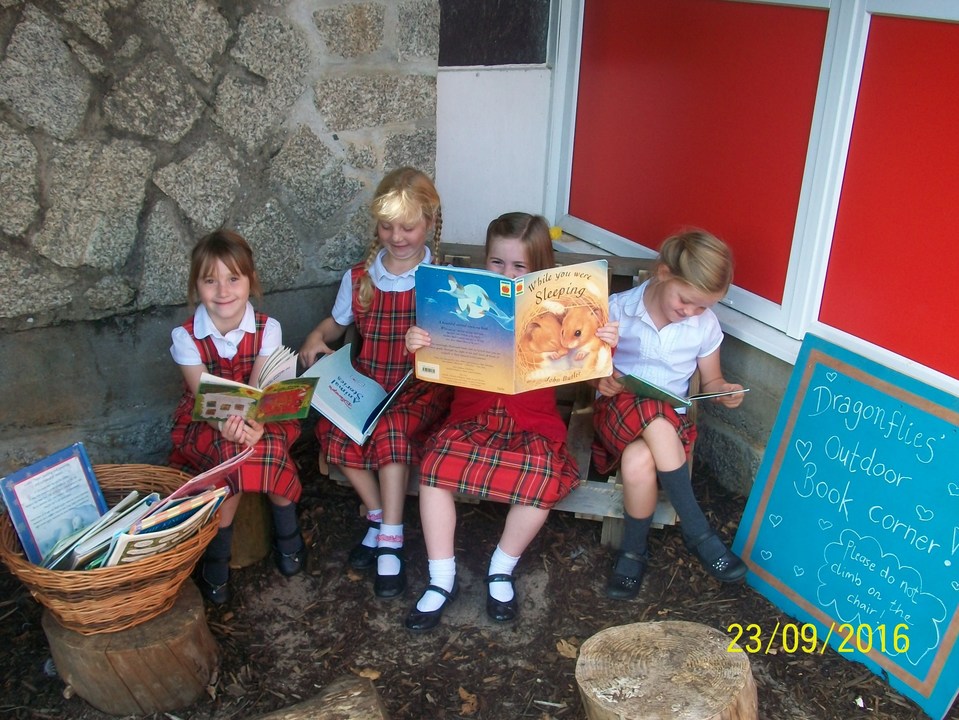 12th September
Year 2 have started their topic "Fire, Fire". To launch their topic the children watched what happens when you burn Strawberry Angel Delight. The results are quite spectacular and we now understand why the flames grow and change colour - it is linked with the burning of the sugar. Here are some pictures of Mrs Eddy's class doing the experiment!
Keep an eye out for more exciting news on our Great Fire of London learning.