31st March
Year 1 had a fantastic time at Jump4! There were some fantastic skills shown and the children had a brilliant time exploring the different trampolines.
22nd March
The Seahorses have enjoyed watching their beans change over the past few weeks. We have been using them to learn about the parts of a plant and the life cycle of a bean. We have also used them in our shape, space and measure learning by measuring and comparing them. The children will be bringing their beans home this week and are looking forward to seeing how they continue to grow.
2nd March
The Seahorses have been busy planting their beans and are looking forward to watching them (hopefully!) grow over the next few weeks! We have planted the beans in bags using cotton wool in order to create our own water cycle within the bags.
24th February
Year 1 were excited to make a start to their 'Roots and Shoots' topic this week and have been learning about the different parts of a plant. Click here to see some fantastic observational drawings by Olivia and Rueben from the Seahorses created by looking closely at daffodils grown in our outdoor areas.


6th February
The seahorses are really proud of the clay trolls they have made from their innovated stories based on 'The Three Billy Goats Gruff'. We are looking forward to bringing them home to share once they are completely dry!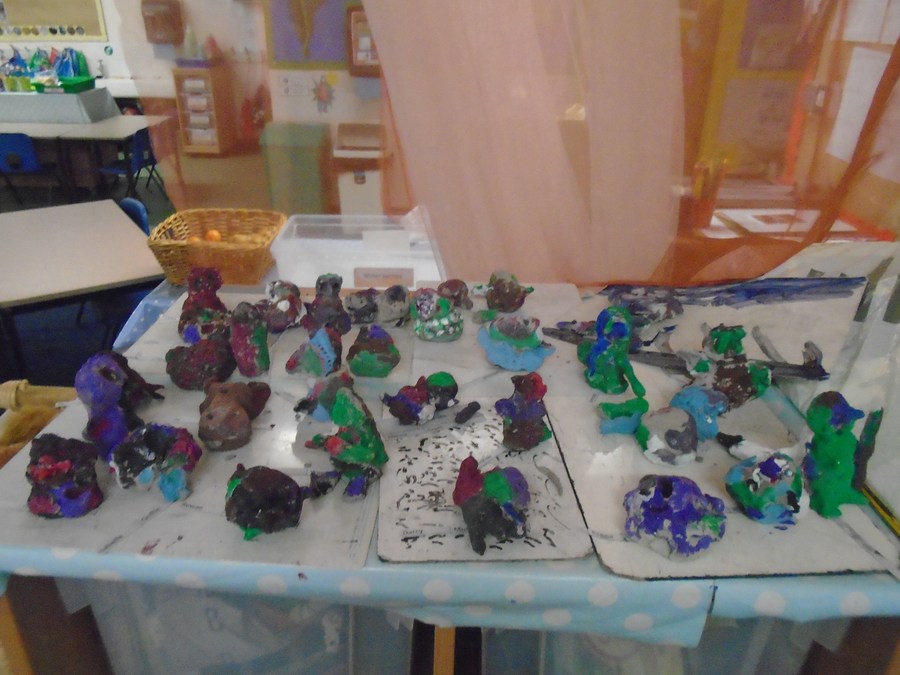 The Seahorses were very excited when our new golden time books and activities arrived which we bought using our recycling money! The children were asked what they wanted to spend their money on and these were the items they requested. The children thoroughly enjoyed exploring them for the first time on Friday afternoon and are excited to collect even more recycling so we can buy something different next term!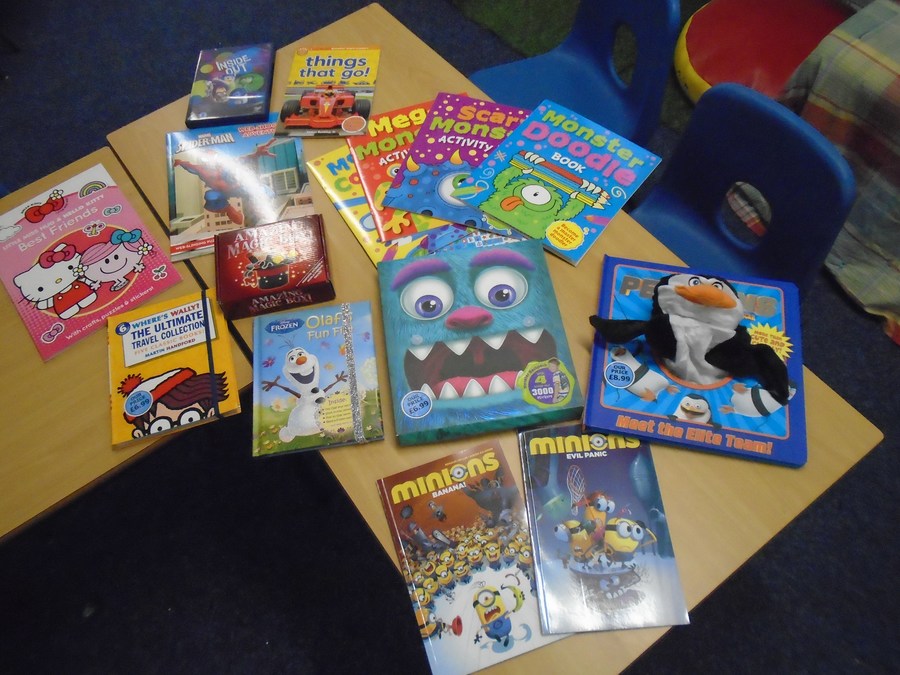 27th January
The children really enjoyed learning about the work of illustrator 'Arthur Rackham' and tried to recreate his silhouette technique to create their own pictures for the story 'The Three Little Pigs'. Here is the wonderful work created by the Seahorses class which can be found displayed on the back classroom display board.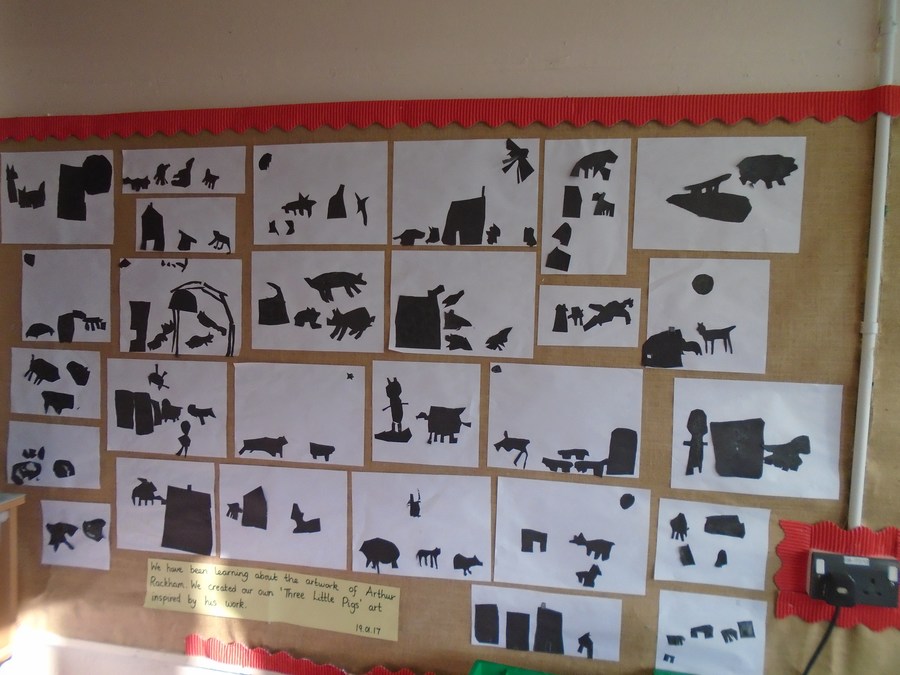 12th December
Year 1 had a Skype call with Santa!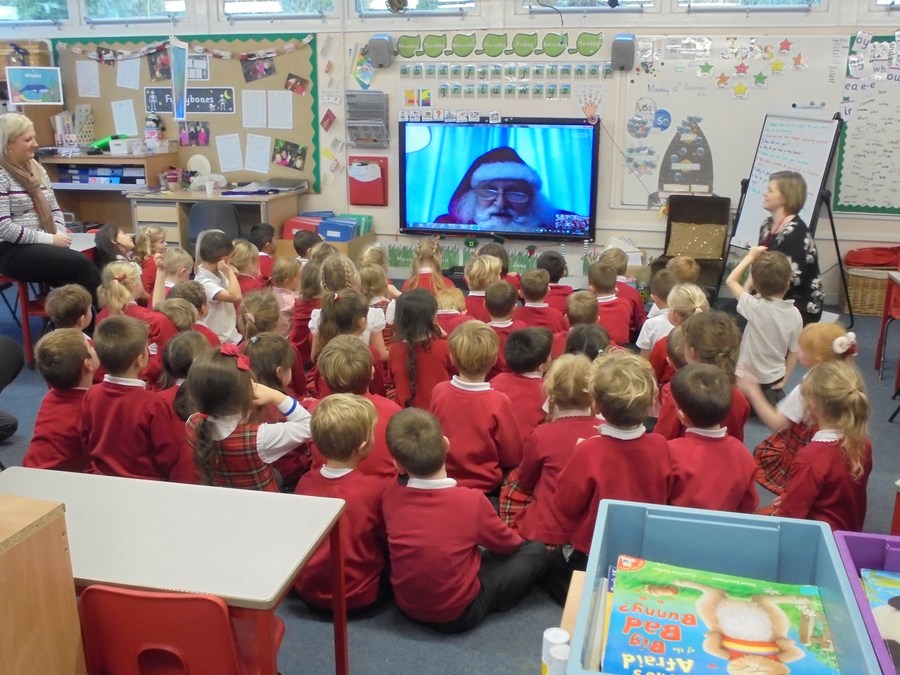 25th November
These are photographs from our creative craft event which the parents attended alongside the children in year one. A great time was had by all and the finished masterpiece can now be seen in the entrance to the school hall.
18th November
Year 1 had a great time at Helston Museum finding out all about local history.
11th November
Year 1 have enjoyed learning about why we celebrate Remembrance Day and have made a lovely display in our classroom. The children made poppies, wrote some information and explored some of the poems and phrases.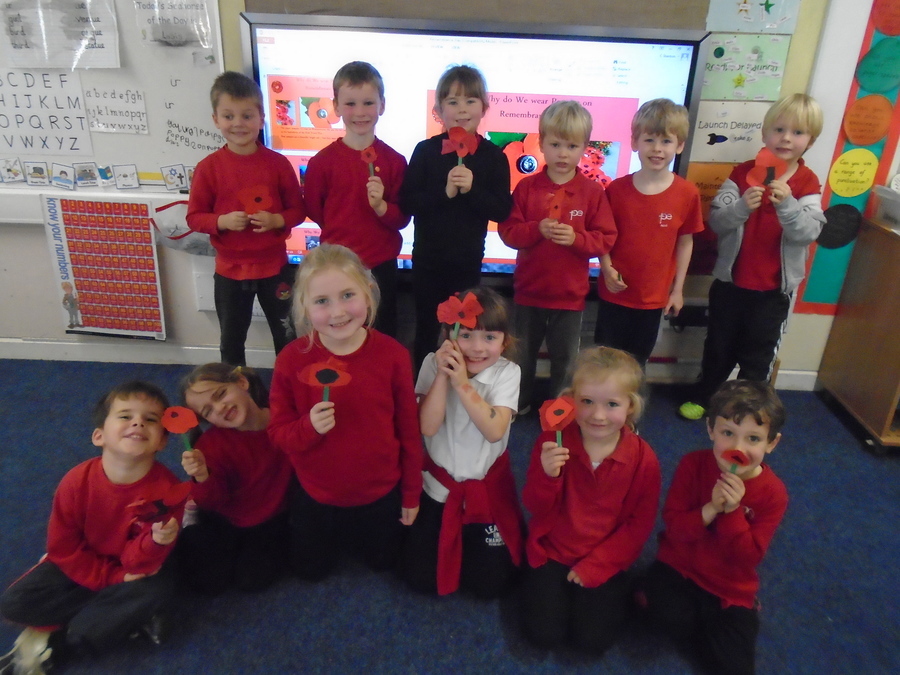 4th November
Year 1 have been learning about why we celebrate bonfire night on November 5th. Aimee, Alanna and Caitlin all produced these fantastic wanted posters to try and catch Guy Fawkes!
1st November
The year one children and their families enjoyed a night walk in the woods to introduce their new topic "Funnybones". They toasted marshmallows on the fire, drank hot chocolate, shared the Funnybones story before exploring the woods at night and embarking on a Funnybones story hunt.
The children and the adults had an amazing time.
21st October
Well done Laila in 1NE. She worked hard all morning on this great piece of work.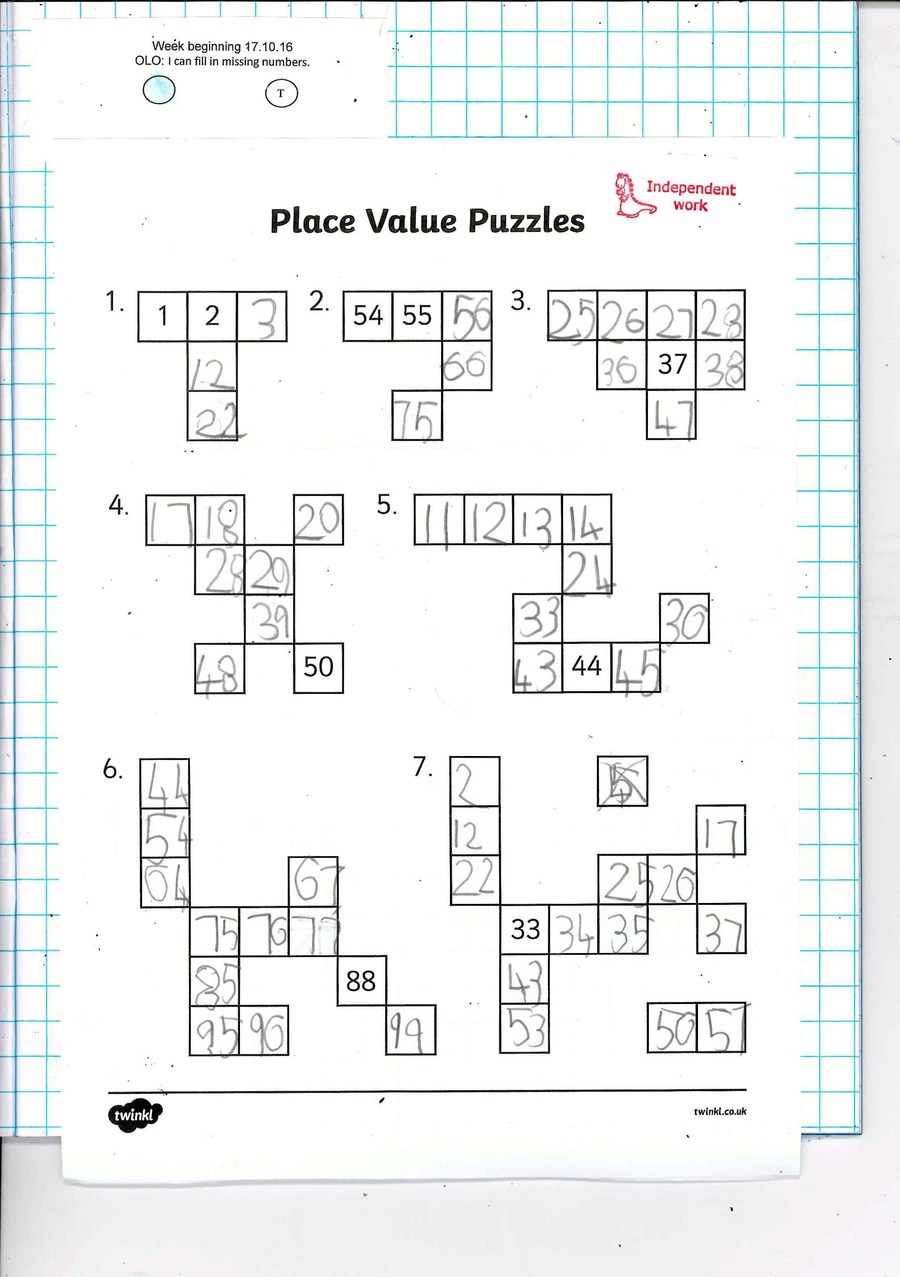 14th October
Year 1 have been busy making 'helping hands' to support them in their maths learning. The children can use the helping hands to support them solve higher sums when they don't have enough fingers of their own! We've been using them this week to help us practise doubling numbers to 10.
6th October
Year 1 really enjoyed learning about how animals adapt to the autumn and winter weather this week in Science, and were excited to extend their knowledge of hibernating animals when Miss Stanton brought in her pet tortoise 'Jumbo' to meet the classes! We learnt lots about how and why different animals hibernate, migrate and adapt for the changing temperatures.
6th October
The Seahorses were delighted to be awarded the first ever class trophy for 'Class of the Week' for Jamie's Sport 4 More sessions! (A photograph of the award is below).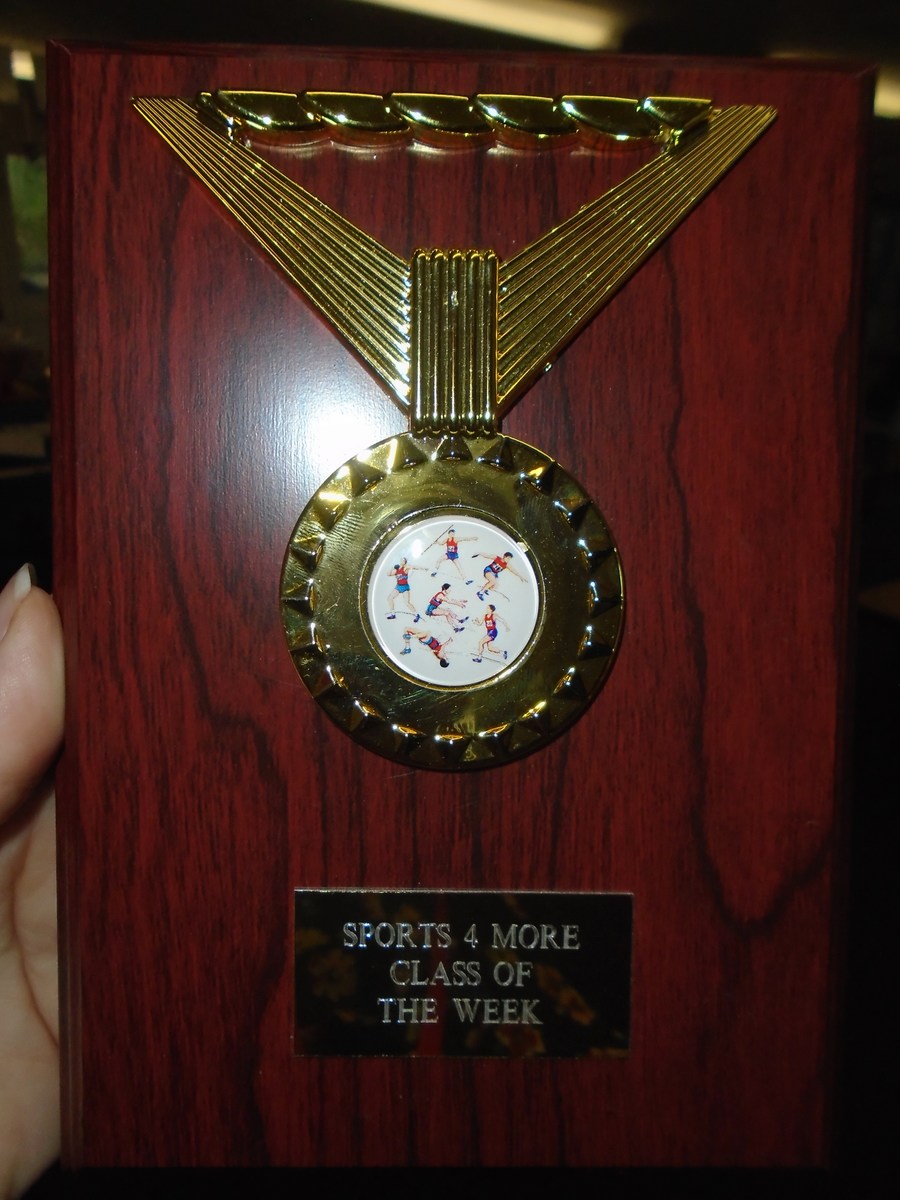 23rd September
Year 1 enjoyed a muddy afternoon in our school woods this week. Children were detectives searching for signs of Autumn, collected different coloured and shaped leaves, created mud pictures and pies and finished off with an Autumn story. A fabulous time was had by all!
19th September
Year 1 had a marvellous muddy day at Godolphin exploring the Barefoot trail and the mud kitchens. The children really got in touch with their senses during the barefoot trail and enjoyed acting out our poem 'Dirt on my shirt' throughout the day. We are looking forward to the children producing some writing tomorrow influenced by their day.
Gardening afternoon
Year 1 had a fantastic sunny afternoon gardening this week. Thank-you to all those parents and carers who came to help and made donations to our outdoor areas. It was lovely to see the children working so enthusiastically and taking real pride over their environment. We look forward to seeing what will grow over future weeks and months!